Archive for Film
PraguePig.com's Supreme Commander Sam Beckwith recently celebrated the 20th anniversary of his arrival in the the Czech capital. (A quiet night in with an aspic babovka and a bottle of Branik.)
He's learnt a lot in that time but there are still a few things he doesn't understand about living in Prague.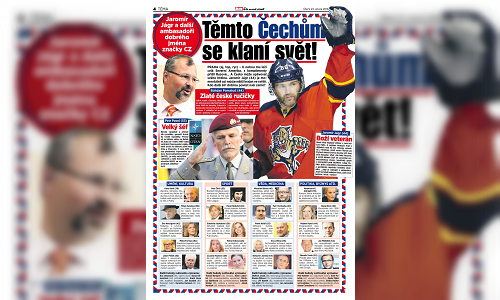 Perhaps because it was a slow news day, Blesk recently published a list of "43 Czechs the world is talking about."
Category:
Business
,
Czech Celebrities
,
Czech Football
,
Czech Ice Hockey
,
Czech Sport
,
Film
,
Internet
,
Karel Gott
,
Media
,
Modelling
,
Music
,
Technology
,
Tennis
/
Karel Roden, the Czech Republic's biggest Hollywood star, has one of the country's strangest private lives.
Here's something for Fitness BBC members to think about the next time they're on the treadmill: Does their gym's owner harass and exploit vulnerable Czech pensioners?