Archive for Internet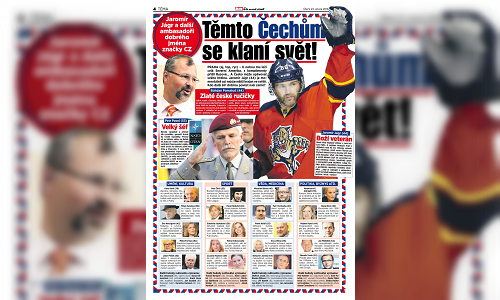 Perhaps because it was a slow news day, Blesk recently published a list of "43 Czechs the world is talking about."
Category:
Business
,
Czech Celebrities
,
Czech Football
,
Czech Ice Hockey
,
Czech Sport
,
Film
,
Internet
,
Media
,
Modelling
,
Music
,
Technology
,
Tennis
/
PraguePig.com was surprised to see adverts for two Eurosceptic Czech political parties on the BBC Sport website over the weekend.
Usually a tedious affair, the Český slavík ("Czech Nightingale") music awards are the centre of an unlikely scandal revolving around horrorcore rapper Řezník.
This Prague 4-Nusle call centre's website sets new standards in web design. Enjoy!
Need a photo of a slogan of your choice written on an unknown woman's breasts? Look no further!
Stop everything! Karel Gott is on Facebook!
As the Czech Republic mourned Václav Havel's death, which bright spark at health insurance company VoZP (Vojenská zdravotní pojišťovna; "Military Health Insurance") decided this tasteless banner ad was a good idea?
Roughly translated, the copy reads: "Former president, writer and dramatist Václav Havel, an insurance-holder with VoZP Czech Republic, has died"
It's since been removed from the site.