Archive for Technology
Every now and then, PraguePig.com comes across a Czech-language comment on Facebook so offensive, I feel the need to report it.
And more often than not, Facebook will reject my complaint, usually along the lines of, "We've looked over the comment, and although it doesn't go against any of our specific Community Standards, we understand that it may still be offensive to you and others…"
I began to wonder how Facey goes about monitoring this stuff. Does it have a team in the Czech Republic? And if so, how does it work?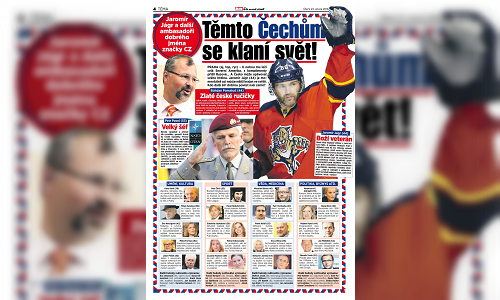 Perhaps because it was a slow news day, Blesk recently published a list of "43 Czechs the world is talking about."
Category:
Business
,
Celebrities
,
Czech Football
,
Czech Ice Hockey
,
Czech Sport
,
Film
,
Internet
,
Karel Gott
,
Media
,
Modelling
,
Music
,
Technology
,
Tennis
/
PraguePig.com found this strange token in Prague 8-Troja, with the words "KONTROLNÍ TELEFON ZNÁMKA" (or possibly "TELEFON – KONTROLNÍ ZNÁMKA") on one side and "983945 PRAHA" on the other.