Your Slogan, My Breasts: The Strange World of Czech 'Micro-Services' Sites (NSFW-ish)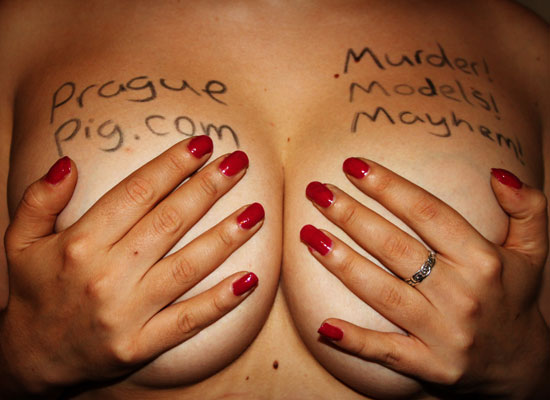 Need a photo of a slogan of your choice written on an unknown woman's breasts? Look no further!
Tinky, one of the most successful vendors on the Czech "micro-services" site Stovkomat.cz, will perform this valuable service for you for just 150 crowns (around £4.80).
Stovkomat is one of a host of Czech start-ups based on the Fiverr model — others include Kilerr, Manytu and Stomanie — where users can buy and sell services (not all tit-based) at a set price — 150 crowns in Stovkomat.cz's case.
At prices like these, who needs a marketing plan?