Not So Toothless: 60-Year-Old Man Holds Up Prague 6 Bank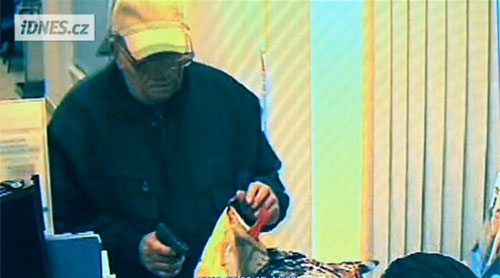 A man of around 60 held up the branch of the GE Money bank on Vítězné náměstí, Prague 6-Dejvice on Friday afternoon, pulling a pistol on staff and claiming he was carrying a bomb.
The veteran villain — who, according to police, was missing his upper front teeth and wore glasses with bifocal lenses — got away with tens of thousands of crowns in a Billa carrier bag.
iDnes.cz has security camera footage of the crime at the link below.