2020 PraguePig.com Person of the Year: The CitySpy Chicken Guy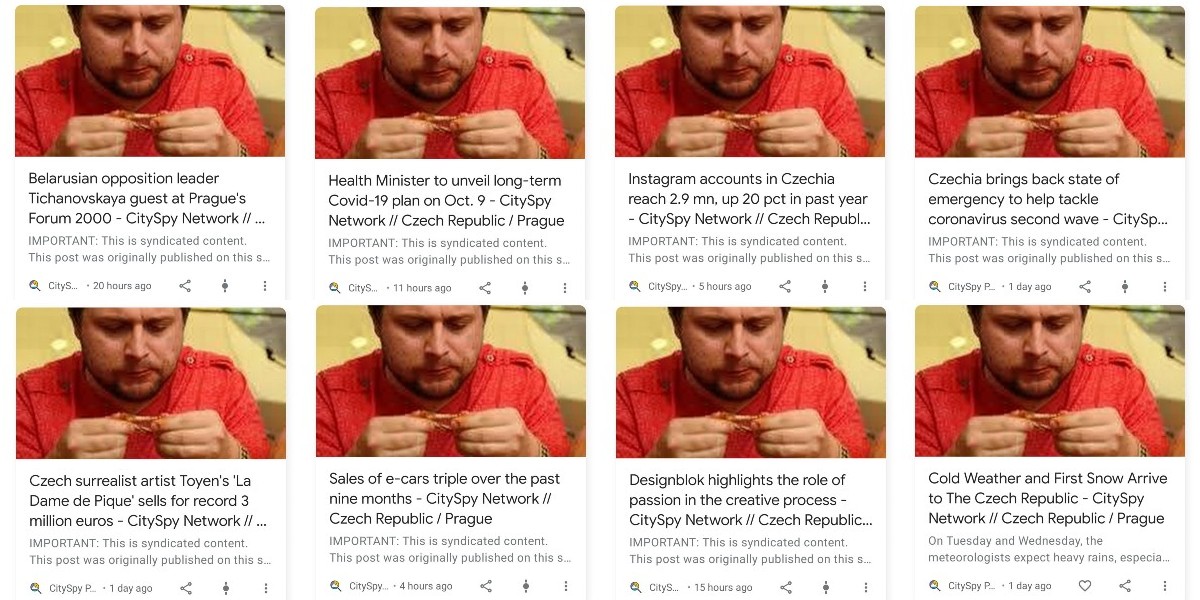 It seemed like every time PraguePig.com checked his phone for news, he was there: the CitySpy chicken guy.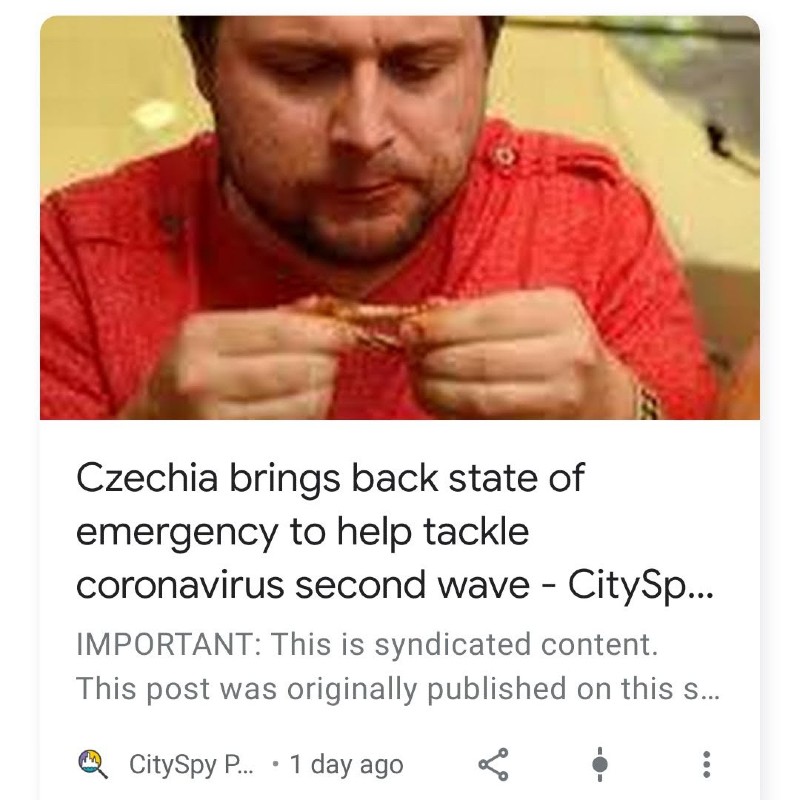 Mysteriously appended to every CitySpy Prague news story in my Google Discover feed, this wing-loving enigma was there for me through the darkest days of 2020.
Then, suddenly, he was gone.
Where are you CitySpy chicken guy? Where did you go?
Cynics might say it was just Google grabbing the wrong image from the CitySpy website — in this case, a still from a video of a hot wing-eating contest — but I still believe.
PraguePig.com likes to think the chicken guy is still out there, watching over us like a hungry sentinel, until coronavirus is finally banished from the land.