Blesk vs. Beck: Does Fitness BBC's Owner Bully and Cheat Czech Pensioners?
Here's something for Fitness BBC members to think about the next time they're on the treadmill: Does their gym's owner harass and exploit vulnerable Czech pensioners?
Jens Beckhäuser, whose Beck Group controls Solárium Fitness BBC, is one of the unseen "stars" of Šmejdi ("Junk"), a feature-length documentary exposing a profitable scam targetting Czech seniors.
Beckhäuser's Beck Europe subsidiary features prominently in Šmejdi but attempts to interview him or any other Beck representative, or representatives of any of the other companies working similar schemes prove unsuccessful.
The scam works like this: A lonely Czech pensioner sees an advert for a fun day out, featuring free gifts, free lunch, a few bargains and maybe a visit to a chateau.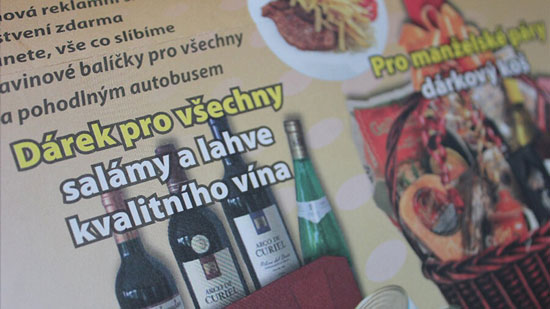 When they arrive, however, there's no sightseeing — just hours of hard sell in which they're cajoled, manipulated and bullied into buying cheap crap at vastly inflated prices.
Directed by journalist Silvie Dymáková for public broadcaster Česká televize, Šmejdi is a powerful film that deserves the widest-possible audience.
With that in mind, someone at Česká televize had the bright idea of teaming up with Blesk, the country's best-selling tabloid newspaper, for a twin-pronged attack on the šmejdi-merchants.
Blesk has thrown itself into the task with predictable vigour, hunting down scammers around the country, exposing celebrities who've done promotional work for Beck, encouraging its readers to sign an anti-Šmejdi petition and going after Jens Beckhäuser himself.
The boxing promoter-turned-businessman, who recently put his 3,600-square-metre Klecany mansion up for sale for a billion crowns (around £3.3 million) is now facing a perfect tabloid storm: "shady foreign millionaire cheats Czech pensioners".
Is it time for the German gym-owner to do a runner?